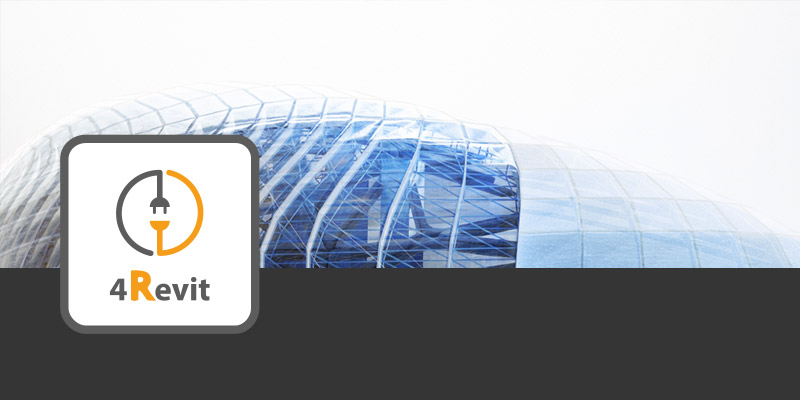 Our plugin for Revit offers one of the easiest workflows for modeling point cloud data in Revit. Stay in your comfort zone and don't worry about point cloud data anymore!
In the tutorials below, we explain in detail how you can use the individual functions of our Revit plugin to your advantage. Of course, the quickest way to learn is to work directly in the program.
POINTCAB 4REVIT – AN OVERVIEW
Before we show you how to use our 4Revit plugin to model point cloud data in Revit, we would like to give you a brief overview of your options here.
Define all the planes in your project quickly and efficiently. With just one click, you can transfer the 3D position of each plane directly into Autodesk Revit in a vertical view. The point cloud remains in PointCab Origins. It couldn't be simpler!
To model a wall, you only need to set two points in PointCab Origins. Either you work in the standard top view or in a self-created floor plan. Choose the right family type and the planes between which you want your walls to be created. PointCab 4Revit does the rest for you. In no time, your walls are transferred to Revit as BIM elements. Of course, additional options are available: align the walls orthogonally and define the wall thickness with just a few clicks!
With two clicks on the opposite corners of the window, you have completed the task. If you are working on a terrestrial laser scanner project, you can use the planar views to model windows as well. In a mobile mapping project, you create vertical sections of the facades and can model there. Either way, the windows are inserted into your model at the correct position without importing the point cloud into Revit.
Just like when creating windows, you can also create doors with the help of the PointCab 4Revit plugin. The only difference here is that you have to set two additional points. We will show you how to do this in this video.
CREATE WALL OPENINGS AND PASSAGES IN REVIT
Create openings and passages with just a few clicks and transfer the 3D information to Revit in real-time. The wall is automatically cut out in the right place and the opening is inserted into the model.
CREATE ROUND AND SQUARE COLUMNS IN REVIT
To create columns, you define the bottom and top layers in the plugin's GUI and then select three points in PointCab Origins on the column, either in the planar views, a section, or a floor plan – your choice. This way, you can create round or square columns in no time and transfer them to Revit as BIM objects in real-time.
MEASURING 3D POINTS IN REVIT
You can't find the right tool in the PointCab 4 Revit plugin for the object you want to create? No problem! You can still transfer the 3D position of any object using the Marker tool. Select the Marker tool in PointCab 4Revit and start setting points in PointCab Origins. Of course, you can give each point a name and add a comment. The points are transferred to Revit in real-time and you can place any object based on these reference points.
MEASURING 3D MODEL LINES IN REVIT
The model lines in our plugin are one of the most important tools you can use to create even the most detailed and complicated BIM objects. In this video we show you how to place model lines in the right 3D position in your project to convert them into beams later using Revit's standalone functionalities.
MODEL LINE PROJECTION IN REVIT
The model lines can also be projected onto different planes. In this video we show you how to create a roof using the model line projections.
MODEL LINE PROJECTION USING THE EXAMPLE OF A FENCE
In this video we show you how to create a fence using model line projections. You can also create other BIM elements in a similar way.
Creating stairs has never been so easy! With the help of our model lines and the stand-alone Revit functionalities, you can create staircases in no time, even over more than two-three floors.
TRANSFERRING FLOOR PLANS, SECTIONS & POINT CLOUDS INTO REVIT
Need to verify your model against the point cloud? Nothing could be easier! Use the "Transfer" button to import the sections, floor plans and parts of the point cloud into your Revit model with a minimum of clicks. Just don't forget to activate the 4CAD button in PointCab Origins while creating the exports. Once the calculation is complete, the output is ready for import in the transfer list.
TRANSFER VECTOR LINES TO REVIT
With our new version of PointCab 4Revit it is now possible to transfer vector lines directly from PointCab Origins to Autodesk Revit. This opens up a new workflow for the user to edit point cloud data quickly and easily in Revit.