Our free point cloud viewer – PointCab Share
With our free point cloud viewer, you can now share your PointCab Origins results easier then ever before! We know data sharing can be difficult.
That's why we developed PointCab Share for you. 
In PointCab Share, the recipient can simply open the project. This way, all created sections can be viewed and simple measurements can be taken.
Of course, there is also a 3D view where the complete point cloud can be viewed. In the same way, panoramas can also be shared as usual.
Just download and start directly. No installation necessary!
PointCab Share for Windows
Point cloud viewer – an overview
We have created a small tutorial for you here. This will help you and your customers find their way around PointCab Share quickly and easily. We will show you how to view created floor plans, take measurements and find your way around the panoramic views. Of course, there is also the option to view the 3D point cloud.
Everything you need to know about PointCab Share in 8 minutes!
You want to test our free point cloud viewer but don't have a project at hand? No problem! We have put together a sample project for you. In the project you can test all functions of PointCab Share. From panoramas to vector lines – Here you can find all results that can be displayed with PointCab Share.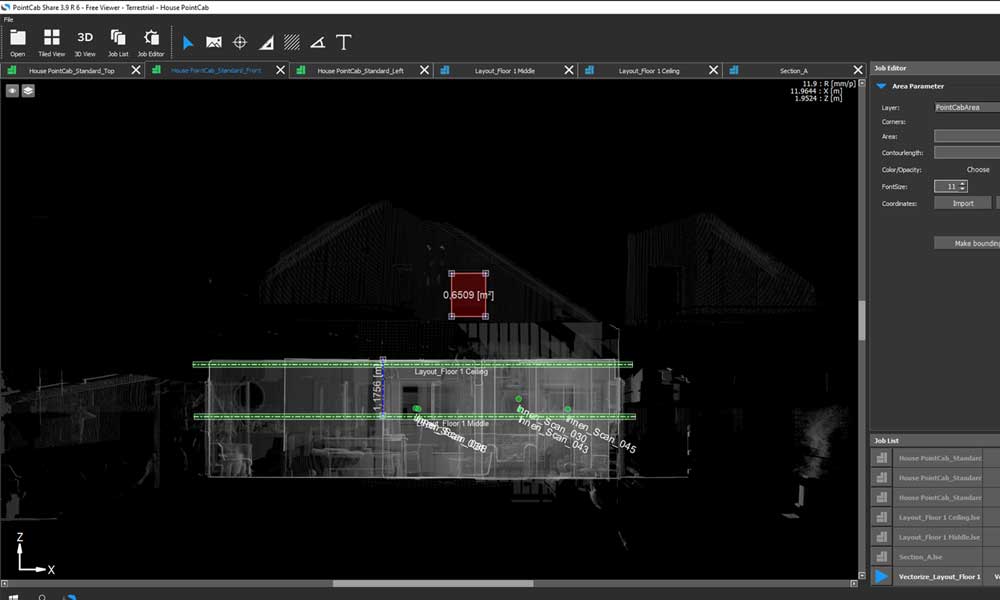 Trial version PointCab Origins
Of course, you can also directly download our Origins Pro trial version. With it, you can create a PointCab project using your own point cloud data. You can then open your project in PointCab Share. Our trial version is valid for 25 working hours and can import up to 3 projects. The timer will only count the time if Origins is opened and used. You don't need more time to get started – pinky promise.
Whether you want to learn more about our free point cloud viewer or about PointCab in general, our support team is here to help. Schedule your free demo appointment today. Our team is already waiting for you!