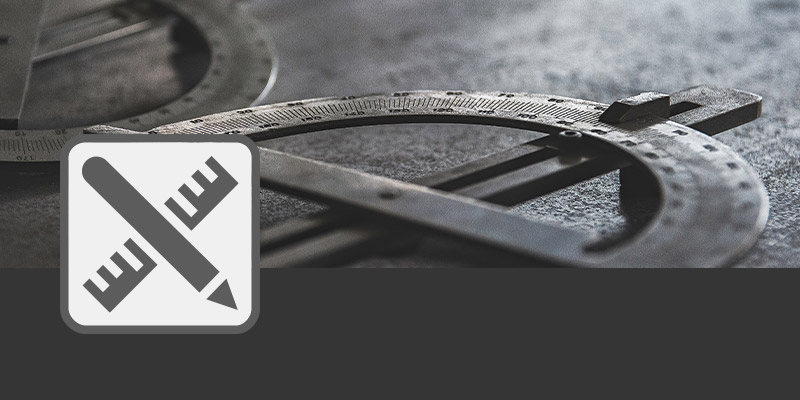 Our Sketch module is one of the most comprehensive modules in PointCab Origins and offers you a wide range of functions. 
In the tutorials listed below, we explain in detail how you can use the individual functions to your advantage. Of course, the quickest way to learn is to work directly in the program.
Before you take your first measurements in the point cloud, we would first like to give you an overview of what this module has in store for you.
Create area measurements for all types of geometric structures with just a few clicks.
From three points, the area is always displayed directly and updated after each additional point.
Simply mark two points over which the distance is to be determined. For perfectly horizontal and vertical lines, click the starting point and press the Shift key.
The angle tool is just as intuitive and easy to use as all the other tools in the sketch module. You can measure any angle in your point cloud in seconds. If you want to snap the base angle to 0°, 45°, or 90°, click your starting point and then press the Shift key. The Shift key snaps the direction into place.
With the Text tool, you can create annotations directly in PointCab Origins and export them to your CAD software. Simply select the tool and place it where you want to create the text. You can edit the text and properties in the Job Editor.
With Photomatch, high-resolution images can be fitted into sectional or floor plan views. This allows a higher visual resolution of planar objects in the correct position, for example, to record details such as skid marks in accident documentation. With links in the PDF export, conclusive documents can be generated.
Do you need particular points that you would like to import into another system for further evaluation? With our 3D Points tool, it's a piece of cake.
The Panorama Tool can be used in two ways. You can open the panoramic views of each scan position if your project is a terrestrial laser scanner project. You can also create so-called virtual panoramas in an unstructured point cloud originating from mobile mapping systems. Of course, some minimum requirements have to be considered, which we describe in our PDF Turoial.